Warning
: preg_match(): Compilation failed: invalid range in character class at offset 4 in
/wp-content/plugins/lightbox-plus/classes/shd.class.php
on line
1384
Warning
: preg_match(): Compilation failed: invalid range in character class at offset 4 in
/wp-content/plugins/lightbox-plus/classes/shd.class.php
on line
1384
Warning
: preg_match(): Compilation failed: invalid range in character class at offset 4 in
/wp-content/plugins/lightbox-plus/classes/shd.class.php
on line
1384
Warning
: preg_match(): Compilation failed: invalid range in character class at offset 4 in
/wp-content/plugins/lightbox-plus/classes/shd.class.php
on line
1384
Warning
: preg_match(): Compilation failed: invalid range in character class at offset 4 in
/wp-content/plugins/lightbox-plus/classes/shd.class.php
on line
1384
Warning
: preg_match(): Compilation failed: invalid range in character class at offset 4 in
/wp-content/plugins/lightbox-plus/classes/shd.class.php
on line
1384
Warning
: preg_match(): Compilation failed: invalid range in character class at offset 4 in
/wp-content/plugins/lightbox-plus/classes/shd.class.php
on line
1384
Warning
: preg_match(): Compilation failed: invalid range in character class at offset 4 in
/wp-content/plugins/lightbox-plus/classes/shd.class.php
on line
1384
Warning
: preg_match(): Compilation failed: invalid range in character class at offset 4 in
/wp-content/plugins/lightbox-plus/classes/shd.class.php
on line
1384
Warning
: preg_match(): Compilation failed: invalid range in character class at offset 4 in
/wp-content/plugins/lightbox-plus/classes/shd.class.php
on line
1384
Warning
: preg_match(): Compilation failed: invalid range in character class at offset 4 in
/wp-content/plugins/lightbox-plus/classes/shd.class.php
on line
1384
Warning
: preg_match(): Compilation failed: invalid range in character class at offset 4 in
/wp-content/plugins/lightbox-plus/classes/shd.class.php
on line
1384
Warning
: preg_match(): Compilation failed: invalid range in character class at offset 4 in
/wp-content/plugins/lightbox-plus/classes/shd.class.php
on line
1384
Warning
: preg_match(): Compilation failed: invalid range in character class at offset 4 in
/wp-content/plugins/lightbox-plus/classes/shd.class.php
on line
1384
Warning
: preg_match(): Compilation failed: invalid range in character class at offset 4 in
/wp-content/plugins/lightbox-plus/classes/shd.class.php
on line
1384
Warning
: preg_match(): Compilation failed: invalid range in character class at offset 4 in
/wp-content/plugins/lightbox-plus/classes/shd.class.php
on line
1384
Warning
: preg_match(): Compilation failed: invalid range in character class at offset 4 in
/wp-content/plugins/lightbox-plus/classes/shd.class.php
on line
1384
Warning
: preg_match(): Compilation failed: invalid range in character class at offset 4 in
/wp-content/plugins/lightbox-plus/classes/shd.class.php
on line
1384
Warning
: preg_match(): Compilation failed: invalid range in character class at offset 4 in
/wp-content/plugins/lightbox-plus/classes/shd.class.php
on line
1384
Warning
: preg_match(): Compilation failed: invalid range in character class at offset 4 in
/wp-content/plugins/lightbox-plus/classes/shd.class.php
on line
1384
Warning
: preg_match(): Compilation failed: invalid range in character class at offset 4 in
/wp-content/plugins/lightbox-plus/classes/shd.class.php
on line
1384
Warning
: preg_match(): Compilation failed: invalid range in character class at offset 4 in
/wp-content/plugins/lightbox-plus/classes/shd.class.php
on line
1384
Warning
: preg_match(): Compilation failed: invalid range in character class at offset 4 in
/wp-content/plugins/lightbox-plus/classes/shd.class.php
on line
1384
Warning
: preg_match(): Compilation failed: invalid range in character class at offset 4 in
/wp-content/plugins/lightbox-plus/classes/shd.class.php
on line
1384
Warning
: preg_match(): Compilation failed: invalid range in character class at offset 4 in
/wp-content/plugins/lightbox-plus/classes/shd.class.php
on line
1384
Warning
: preg_match(): Compilation failed: invalid range in character class at offset 4 in
/wp-content/plugins/lightbox-plus/classes/shd.class.php
on line
1384
Warning
: preg_match(): Compilation failed: invalid range in character class at offset 4 in
/wp-content/plugins/lightbox-plus/classes/shd.class.php
on line
1384
Warning
: preg_match(): Compilation failed: invalid range in character class at offset 4 in
/wp-content/plugins/lightbox-plus/classes/shd.class.php
on line
1384
Warning
: preg_match(): Compilation failed: invalid range in character class at offset 4 in
/wp-content/plugins/lightbox-plus/classes/shd.class.php
on line
1384
Warning
: preg_match_all(): Compilation failed: invalid range in character class at offset 4 in
/wp-content/plugins/lightbox-plus/classes/shd.class.php
on line
700
Warning
: Invalid argument supplied for foreach() in
/wp-content/plugins/lightbox-plus/classes/shd.class.php
on line
707
Warning
: preg_match_all(): Compilation failed: invalid range in character class at offset 4 in
/wp-content/plugins/lightbox-plus/classes/shd.class.php
on line
700
Warning
: Invalid argument supplied for foreach() in
/wp-content/plugins/lightbox-plus/classes/shd.class.php
on line
707
Od dawna marzyłam o książce z przepisami. Kiedy rozpoczynałam dietę na rynku wydawniczym panowała posucha. Trudno było zdobyć produkty bezglutenowe, a co dopiero znaleźć sprawdzone przepisy. Oddałabym bardzo wiele by na początku tej drogi otrzymać książkę, która rozwieje nasze wątpliwości i przegoni ciemne chmury. Zmagając się z dietą od lat, stworzyłam bloga, który w wakacje będzie obchodził swoje czwarte urodziny. Od dłuższego czasu czułam, że jestem na takim etapie, na którym mogę zaoferować coś więcej niż starannie pielęgnowany skrawek blogosfery. Po drugiej próbie wydawnictwo zainteresowało się wydaniem moich przepisów i opowiastek o tym jak wszystko się zaczęło i trwa po dziś dzień. Ucząc się do matury, ścigając z czasem i zmęczeniem wydałam pozycję o tytule, który mówi wszystko. Dieta bezglutenowa to droga, którą można przejść z uśmiechem na twarzy. Zapraszam do księgarni już jutro ♥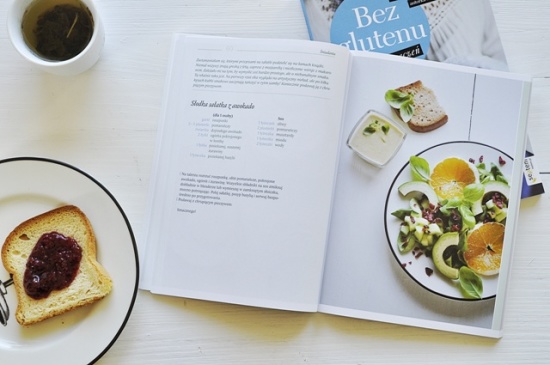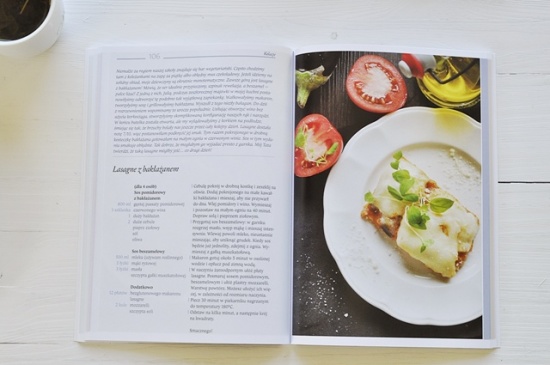 Patroni medialni:
Polskie Stowarzyszenie Osób z Celiakią i na Diecie Bezglutenowej
O Stowarzyszeniu wspominałam już wiele razy, choć to co robią jest nie do opisania. Od lat z szacunkiem obserwuję działania Zarządu i Wolontariuszy w całej Polsce. Bez tej organizacji nie byłoby przekreślonego kłosa na powszechnie znanych produktach, czy programu Menu bez Glutenu obejmującego restauracje, kawiarnie, cateringi i hotele w całym kraju. To dzięki tej grupie nasz jeden procent społeczeństwa żyje coraz lepiej, a świadomość pozostałych wzrasta. Szczególne podziękowania kieruję do Pauliny Sabak- Huzior i założycielki tego pięknego Stowarzyszenia- Małgorzaty Źródlak. Dziękuję również pozostałym członkiniom zarządu: Grażynie Konińskiej, Annie Marczewskiej i Joannie Kostrubiec. To silne kobiety będące dla mnie wielkim autorytetem.
Free Delikatesy
Ogromnie cieszę się, że to właśnie ten sklep objął patronat nad moją książką. Kupicie tu produkty wolne od GMO, ekologiczne i bezglutenowe. Pamiętam jak po pierwszym zamówieniu napisałam, że zakupy tutaj to czysta przyjemność. Robi się je ekspresowo, dostarczane są bez zwłoki, a skrupulatnie zapakowane produkty to ich wizytówka
Przy okazji naszej współpracy będę starała się by oferta bezglutenowa poszerzała się o to czego nam brakuje. To co dodatkowo cenię to szeroki asortyment niezbędnych produktów roślinnych dla osób rezygnujących z mięsa. We Free nabędziecie też ekologiczne środki czystości i kosmetyki dla alergików, które mi również bardzo ułatwiają życie. Mieszkańcy Warszawy i okolic mogą wybrać się do stacjonarnego sklepu przy ul. Puławskiej 17, a cała Polska kupować w sieci z dostawą pod drzwi.

Drukuj przepis