Warning
: preg_match(): Compilation failed: invalid range in character class at offset 4 in
/wp-content/plugins/lightbox-plus/classes/shd.class.php
on line
1384
Warning
: preg_match(): Compilation failed: invalid range in character class at offset 4 in
/wp-content/plugins/lightbox-plus/classes/shd.class.php
on line
1384
Warning
: preg_match(): Compilation failed: invalid range in character class at offset 4 in
/wp-content/plugins/lightbox-plus/classes/shd.class.php
on line
1384
Warning
: preg_match(): Compilation failed: invalid range in character class at offset 4 in
/wp-content/plugins/lightbox-plus/classes/shd.class.php
on line
1384
Warning
: preg_match(): Compilation failed: invalid range in character class at offset 4 in
/wp-content/plugins/lightbox-plus/classes/shd.class.php
on line
1384
Warning
: preg_match(): Compilation failed: invalid range in character class at offset 4 in
/wp-content/plugins/lightbox-plus/classes/shd.class.php
on line
1384
Warning
: preg_match(): Compilation failed: invalid range in character class at offset 4 in
/wp-content/plugins/lightbox-plus/classes/shd.class.php
on line
1384
Warning
: preg_match(): Compilation failed: invalid range in character class at offset 4 in
/wp-content/plugins/lightbox-plus/classes/shd.class.php
on line
1384
Warning
: preg_match(): Compilation failed: invalid range in character class at offset 4 in
/wp-content/plugins/lightbox-plus/classes/shd.class.php
on line
1384
Warning
: preg_match(): Compilation failed: invalid range in character class at offset 4 in
/wp-content/plugins/lightbox-plus/classes/shd.class.php
on line
1384
Warning
: preg_match(): Compilation failed: invalid range in character class at offset 4 in
/wp-content/plugins/lightbox-plus/classes/shd.class.php
on line
1384
Warning
: preg_match(): Compilation failed: invalid range in character class at offset 4 in
/wp-content/plugins/lightbox-plus/classes/shd.class.php
on line
1384
Warning
: preg_match(): Compilation failed: invalid range in character class at offset 4 in
/wp-content/plugins/lightbox-plus/classes/shd.class.php
on line
1384
Warning
: preg_match(): Compilation failed: invalid range in character class at offset 4 in
/wp-content/plugins/lightbox-plus/classes/shd.class.php
on line
1384
Warning
: preg_match(): Compilation failed: invalid range in character class at offset 4 in
/wp-content/plugins/lightbox-plus/classes/shd.class.php
on line
1384
Warning
: preg_match(): Compilation failed: invalid range in character class at offset 4 in
/wp-content/plugins/lightbox-plus/classes/shd.class.php
on line
1384
Warning
: preg_match(): Compilation failed: invalid range in character class at offset 4 in
/wp-content/plugins/lightbox-plus/classes/shd.class.php
on line
1384
Warning
: preg_match(): Compilation failed: invalid range in character class at offset 4 in
/wp-content/plugins/lightbox-plus/classes/shd.class.php
on line
1384
Warning
: preg_match(): Compilation failed: invalid range in character class at offset 4 in
/wp-content/plugins/lightbox-plus/classes/shd.class.php
on line
1384
Warning
: preg_match(): Compilation failed: invalid range in character class at offset 4 in
/wp-content/plugins/lightbox-plus/classes/shd.class.php
on line
1384
Warning
: preg_match(): Compilation failed: invalid range in character class at offset 4 in
/wp-content/plugins/lightbox-plus/classes/shd.class.php
on line
1384
Warning
: preg_match(): Compilation failed: invalid range in character class at offset 4 in
/wp-content/plugins/lightbox-plus/classes/shd.class.php
on line
1384
Warning
: preg_match(): Compilation failed: invalid range in character class at offset 4 in
/wp-content/plugins/lightbox-plus/classes/shd.class.php
on line
1384
Warning
: preg_match(): Compilation failed: invalid range in character class at offset 4 in
/wp-content/plugins/lightbox-plus/classes/shd.class.php
on line
1384
Warning
: preg_match(): Compilation failed: invalid range in character class at offset 4 in
/wp-content/plugins/lightbox-plus/classes/shd.class.php
on line
1384
Warning
: preg_match(): Compilation failed: invalid range in character class at offset 4 in
/wp-content/plugins/lightbox-plus/classes/shd.class.php
on line
1384
Warning
: preg_match(): Compilation failed: invalid range in character class at offset 4 in
/wp-content/plugins/lightbox-plus/classes/shd.class.php
on line
1384
Warning
: preg_match(): Compilation failed: invalid range in character class at offset 4 in
/wp-content/plugins/lightbox-plus/classes/shd.class.php
on line
1384
Warning
: preg_match(): Compilation failed: invalid range in character class at offset 4 in
/wp-content/plugins/lightbox-plus/classes/shd.class.php
on line
1384
Warning
: preg_match(): Compilation failed: invalid range in character class at offset 4 in
/wp-content/plugins/lightbox-plus/classes/shd.class.php
on line
1384
Warning
: preg_match(): Compilation failed: invalid range in character class at offset 4 in
/wp-content/plugins/lightbox-plus/classes/shd.class.php
on line
1384
Warning
: preg_match(): Compilation failed: invalid range in character class at offset 4 in
/wp-content/plugins/lightbox-plus/classes/shd.class.php
on line
1384
Warning
: preg_match(): Compilation failed: invalid range in character class at offset 4 in
/wp-content/plugins/lightbox-plus/classes/shd.class.php
on line
1384
Warning
: preg_match(): Compilation failed: invalid range in character class at offset 4 in
/wp-content/plugins/lightbox-plus/classes/shd.class.php
on line
1384
Warning
: preg_match(): Compilation failed: invalid range in character class at offset 4 in
/wp-content/plugins/lightbox-plus/classes/shd.class.php
on line
1384
Warning
: preg_match(): Compilation failed: invalid range in character class at offset 4 in
/wp-content/plugins/lightbox-plus/classes/shd.class.php
on line
1384
Warning
: preg_match(): Compilation failed: invalid range in character class at offset 4 in
/wp-content/plugins/lightbox-plus/classes/shd.class.php
on line
1384
Warning
: preg_match(): Compilation failed: invalid range in character class at offset 4 in
/wp-content/plugins/lightbox-plus/classes/shd.class.php
on line
1384
Warning
: preg_match(): Compilation failed: invalid range in character class at offset 4 in
/wp-content/plugins/lightbox-plus/classes/shd.class.php
on line
1384
Warning
: preg_match(): Compilation failed: invalid range in character class at offset 4 in
/wp-content/plugins/lightbox-plus/classes/shd.class.php
on line
1384
Warning
: preg_match(): Compilation failed: invalid range in character class at offset 4 in
/wp-content/plugins/lightbox-plus/classes/shd.class.php
on line
1384
Warning
: preg_match(): Compilation failed: invalid range in character class at offset 4 in
/wp-content/plugins/lightbox-plus/classes/shd.class.php
on line
1384
Warning
: preg_match(): Compilation failed: invalid range in character class at offset 4 in
/wp-content/plugins/lightbox-plus/classes/shd.class.php
on line
1384
Warning
: preg_match(): Compilation failed: invalid range in character class at offset 4 in
/wp-content/plugins/lightbox-plus/classes/shd.class.php
on line
1384
Warning
: preg_match(): Compilation failed: invalid range in character class at offset 4 in
/wp-content/plugins/lightbox-plus/classes/shd.class.php
on line
1384
Warning
: preg_match(): Compilation failed: invalid range in character class at offset 4 in
/wp-content/plugins/lightbox-plus/classes/shd.class.php
on line
1384
Warning
: preg_match(): Compilation failed: invalid range in character class at offset 4 in
/wp-content/plugins/lightbox-plus/classes/shd.class.php
on line
1384
Warning
: preg_match(): Compilation failed: invalid range in character class at offset 4 in
/wp-content/plugins/lightbox-plus/classes/shd.class.php
on line
1384
Warning
: preg_match(): Compilation failed: invalid range in character class at offset 4 in
/wp-content/plugins/lightbox-plus/classes/shd.class.php
on line
1384
Warning
: preg_match(): Compilation failed: invalid range in character class at offset 4 in
/wp-content/plugins/lightbox-plus/classes/shd.class.php
on line
1384
Warning
: preg_match(): Compilation failed: invalid range in character class at offset 4 in
/wp-content/plugins/lightbox-plus/classes/shd.class.php
on line
1384
Warning
: preg_match(): Compilation failed: invalid range in character class at offset 4 in
/wp-content/plugins/lightbox-plus/classes/shd.class.php
on line
1384
Warning
: preg_match(): Compilation failed: invalid range in character class at offset 4 in
/wp-content/plugins/lightbox-plus/classes/shd.class.php
on line
1384
Warning
: preg_match(): Compilation failed: invalid range in character class at offset 4 in
/wp-content/plugins/lightbox-plus/classes/shd.class.php
on line
1384
Warning
: preg_match(): Compilation failed: invalid range in character class at offset 4 in
/wp-content/plugins/lightbox-plus/classes/shd.class.php
on line
1384
Warning
: preg_match(): Compilation failed: invalid range in character class at offset 4 in
/wp-content/plugins/lightbox-plus/classes/shd.class.php
on line
1384
Warning
: preg_match(): Compilation failed: invalid range in character class at offset 4 in
/wp-content/plugins/lightbox-plus/classes/shd.class.php
on line
1384
Warning
: preg_match(): Compilation failed: invalid range in character class at offset 4 in
/wp-content/plugins/lightbox-plus/classes/shd.class.php
on line
1384
Warning
: preg_match(): Compilation failed: invalid range in character class at offset 4 in
/wp-content/plugins/lightbox-plus/classes/shd.class.php
on line
1384
Warning
: preg_match(): Compilation failed: invalid range in character class at offset 4 in
/wp-content/plugins/lightbox-plus/classes/shd.class.php
on line
1384
Warning
: preg_match(): Compilation failed: invalid range in character class at offset 4 in
/wp-content/plugins/lightbox-plus/classes/shd.class.php
on line
1384
Warning
: preg_match(): Compilation failed: invalid range in character class at offset 4 in
/wp-content/plugins/lightbox-plus/classes/shd.class.php
on line
1384
Warning
: preg_match(): Compilation failed: invalid range in character class at offset 4 in
/wp-content/plugins/lightbox-plus/classes/shd.class.php
on line
1384
Warning
: preg_match(): Compilation failed: invalid range in character class at offset 4 in
/wp-content/plugins/lightbox-plus/classes/shd.class.php
on line
1384
Warning
: preg_match(): Compilation failed: invalid range in character class at offset 4 in
/wp-content/plugins/lightbox-plus/classes/shd.class.php
on line
1384
Warning
: preg_match(): Compilation failed: invalid range in character class at offset 4 in
/wp-content/plugins/lightbox-plus/classes/shd.class.php
on line
1384
Warning
: preg_match(): Compilation failed: invalid range in character class at offset 4 in
/wp-content/plugins/lightbox-plus/classes/shd.class.php
on line
1384
Warning
: preg_match(): Compilation failed: invalid range in character class at offset 4 in
/wp-content/plugins/lightbox-plus/classes/shd.class.php
on line
1384
Warning
: preg_match(): Compilation failed: invalid range in character class at offset 4 in
/wp-content/plugins/lightbox-plus/classes/shd.class.php
on line
1384
Warning
: preg_match_all(): Compilation failed: invalid range in character class at offset 4 in
/wp-content/plugins/lightbox-plus/classes/shd.class.php
on line
700
Warning
: Invalid argument supplied for foreach() in
/wp-content/plugins/lightbox-plus/classes/shd.class.php
on line
707
Warning
: preg_match_all(): Compilation failed: invalid range in character class at offset 4 in
/wp-content/plugins/lightbox-plus/classes/shd.class.php
on line
700
Warning
: Invalid argument supplied for foreach() in
/wp-content/plugins/lightbox-plus/classes/shd.class.php
on line
707
Wśród pytań, które zostawiacie pod przepisami, w mojej skrzynce mailowej i FB najczęściej czytam o dylematach związanych z mąką bezglutenową. Rozumiem Wasze wątpliwości związane z używanymi przeze mnie skrótami myślowymi. Moją winą jest nie opisanie tematu dostatecznie klarownie dlatego pragnę naprawić swój błąd i przedstawić jak prezentuje się sytuacja w mojej kuchni.
Rozpoczynając przygodę z dietą czytałam i słyszałam, że niemożliwe jest przygotowanie sprężystych naleśników, pulchnych ciast, a już na pewno rumianych drożdżówek z mąki ryżowej czy gryczanej. Choć rodzice chcieli pozostać przy względnie zdrowej żywności, uciekać od kukurydzy i ulepszaczy, z czasem przymknęli oko na moje zachcianki żebym miała czas na adaptację do zupełnie nowej sytuacji. Szczęśliwa nauczyłam się piec przepyszne ciasta na gotowych mieszankach, ale nie czułam się po nich dobrze. Powoli zaczęłam stosować ziarna naturalnie bezglutenowe dzięki czemu dzisiaj wiem już, że nie ma takiego wypieku, którego nie udało by się upiec z ich zastosowaniem. Momentem przełomowym okazała się moja debiutancka książka, w której odeszłam od substancji tajemniczego pochodzenia i zbliżyłam się do natury.
Mąka to wrażliwy i kluczowy składnik, ale wystarczy minimalna wiedza by opanować go w bezglutenowej kuchni. Z racji zanieczyszczeń w procesie produkcji, od dłuższego czasu mielę ziarna w warunkach domowych. Najlepsza inwestycja to solidny młynek do kawy lub wysokoobrotowy blender. Ja do rozdrabniania upodobałam sobie Thermomix.
Od razu chciałabym dodać, że nie dywaguję tutaj nad odżywczym i zdrowotnym aspektem opisywanych produktów, a podpowiadam jak połączyć składniki by uzyskać zadowalające efekty.
Mąka ziemniaczana, skrobia kukurydziana, tapioka
Choć wszystkie trzy pozycje pozwalają uzyskać podobny efekt, używam przede wszystkim mąki (lub skrobi) ziemniaczanej. Niezbędna do upieczenia puszystego biszkoptu, świetny dodatek do elastycznego ciasta na pierogi Polecam dodawać ją do każdej mieszanki mąki dzięki czemu pieczone na niej ciasta nabiorą lekkości i odpowiedniej struktury. Kupując mąkę ziemniaczaną warto wziąć pod uwagę jej historię. Najtrafniejszy wybór to producent, który zajmuje się tylko i wyłącznie produkcją wyrobów z ziemniaków. Często używam mąki PPZ Trzemeszno, którą na pewno nie raz widzieliście na sklepowych półkach. Niestety mąka pszenna często ustawiona jest w pobliżu ziemniaczanej, a uszkodzone torebki mogą grozić zanieczyszczeniem. Obserwujmy i wybierajmy z głową.

Mąka ryżowa, jaglana, gryczana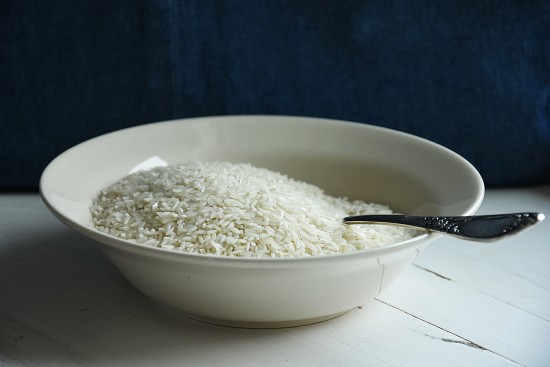 Podstawowe ziarna używane do przygotowania wypieków. Mąka ryżowa (również z brązowej odmiany) najczęściej gości w mojej bezglutenowej przestrzeni. Nigdy nie stosuję jej jednak samej. Najprostszą mieszankę przygotujesz z połączenia ryżu, mąki owsianej/ jaglanej i ziemniaczanej oraz dodatku sody lub proszku do pieczenia. Na bazie takiego składnika upieczesz wszystkie ciasta, pieczywo, usmażysz naleśniki czy racuchy.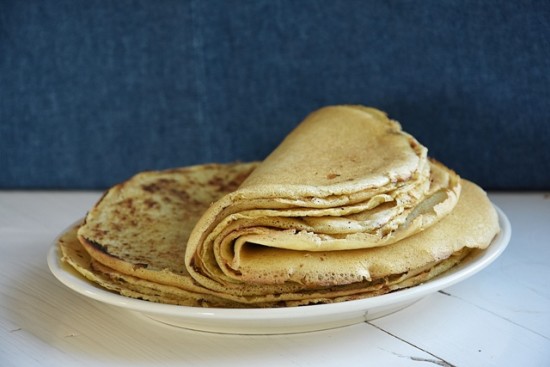 Mąka z kaszy gryczanej niepalonej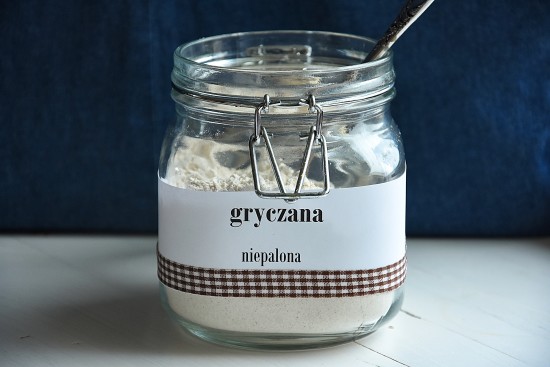 Moje ostatnie odkrycie. Choć sama kasza świetnie spisuje się w koktajlach, musach czekoladowych czy okrzykniętym hitem absolutnym chlebie doskonałym, warto zmielić ją na pył i wymieszać z kilkoma łyżkami mąki ziemniaczanej. Powstały mix do złudzenia przypomina mi mąkę glutenową i z powodzeniem używam jej do racuchów, ucieranych, kruchych, ciasteczek czy muffin. W przepisach można używać jej zamiennie na przykład z mąką owsianą.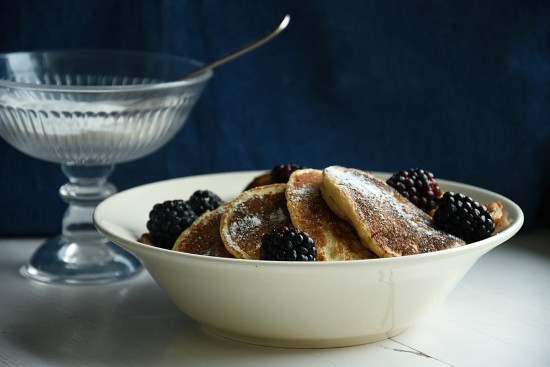 Mąka owsiana bezglutenowa
Składnik, który swego czasu budził wiele kontrowersji. Dzisiaj na rynku dostępne są płatki owsiane kilku firm. Dlatego chociaż produkty marki Provena są nieustannie niesprawiedliwie drogie, możecie poszukać tańszego  zamiennika (np. od polskiego Glutenexu). Mąka owsiana sprawdza się we wszystkich rodzajach ciast, jednak tak jak w każdym przypadku polecam stosować ją w towarzystwie innych ziaren (ryż, skrobie).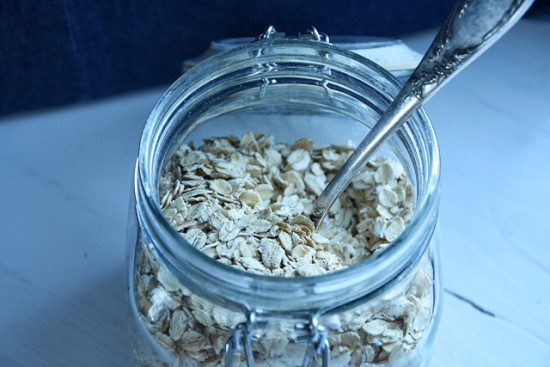 Siemię lniane
Świetnie sprawdza się szczególnie w wypiekach wegańskich, gdzie rezygnujemy z jajek. Naturalnie spulchnia ciasto drożdżowe, koncertowo spaja składniki ciasta pierogowego i wyjątkowo dobrze odnajduje się w pieczywie. Dodatek mielonego siemienia polecam do rozmaitych ciast, jednak należy pamiętać, że proszek ten nie jest neutralny w smaku i przeszkadza jego przeciwnikom.

Orzechy i pestki
Tak jak wszystkie ziarna bezglutenowe, tak zmielić możemy również orzechy włoskie, laskowe, pecany, nerkowce, migdały, a nawet pestki słonecznika. Wystrzegajmy się kupowania mielonych orzechów, których składu nigdy nie możemy być pewni na sto procent. Wymienione składniki nie nadają się do ciast opisywanych jako lekkie i puszyste, ale z powodzeniem możemy dodać je do kruchych spodów pieczonych lub wegańskich tart na zimno.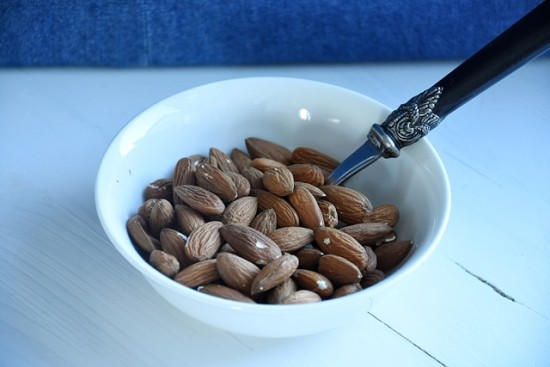 Domowe ulepszacze
Gotowe mieszanki dostępne w sklepach zawierają dużą ilość sztucznych ulepszaczy, dzięki którym ciasta pięknie rumienią się i wyrastają. W swojej kuchni używam wyłącznie sody i bezglutenowego proszku do pieczenia. Większa ilość sody ma bardzo silny, nieprzyjemny posmak dlatego sypiemy jej około 4 razy mniej niż proszku.

Środki ostrożności
Pamiętajcie, że dieta bezglutenowa rządzi się surowymi regułami. W mojej kuchni nie ma pszennej mąki, bułki tartej ani glutenowych ciast dlatego mogę używać sprzętów z resztą domowników. Jeżeli dzielicie przestrzeń z tradycjonalistami, zaopatrzcie się w osobne akcesoria. Jednym z podstawowych jest sitko o bardzo drobnych oczkach lub specjalny przesiewacz. Przesiewanie zalecane jest przy wypieku wszystkich rodzajów ciast, odgrywa kluczową rolę przy przygotowywaniu biszkoptu czy innych pulchnych słodkości i pozwala wyłowić ewentualne, niezmielone drobinki ziaren. Zmieloną mąkę przechowujcie w szczelnie zamkniętych pojemnikach i zapomnijcie o kupowaniu mąki nieopisanej jako bezglutenowa. Badania wykazały, że takie produkty są dla nas niebezpieczne.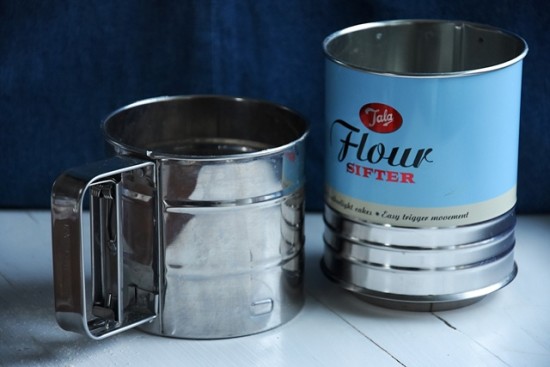 Na rynku nieustannie przybywają nowe, bezglutenowe produkty. Nie jestem w stanie testować ich wszystkich w swojej kuchni. Opisałam składniki łatwo dostępne i sprawdzone. Jeżeli macie wątpliwości związane z orientalnymi składnikami zalegającymi w szufladach, pytajcie. Postaramy się znaleźć rozwiązanie

Drukuj przepis